Pandeados Infinity
Pandeados Infinity club is a series of different and unique Nfts based on pandas. As we all know pandas are the cutest animals in the world so we decided to mix things up and make them slightly strange and funny at the same time. Pandeados club will bring different types and styles of pandas in every drop. These designs are not supposed to be perfect but rather supposed to be cartoonish and with a margin of error in their design, all of this because of the blunts the creators took before starting their initial design, all this details make the pandas unique and each with a funny backstory behind them.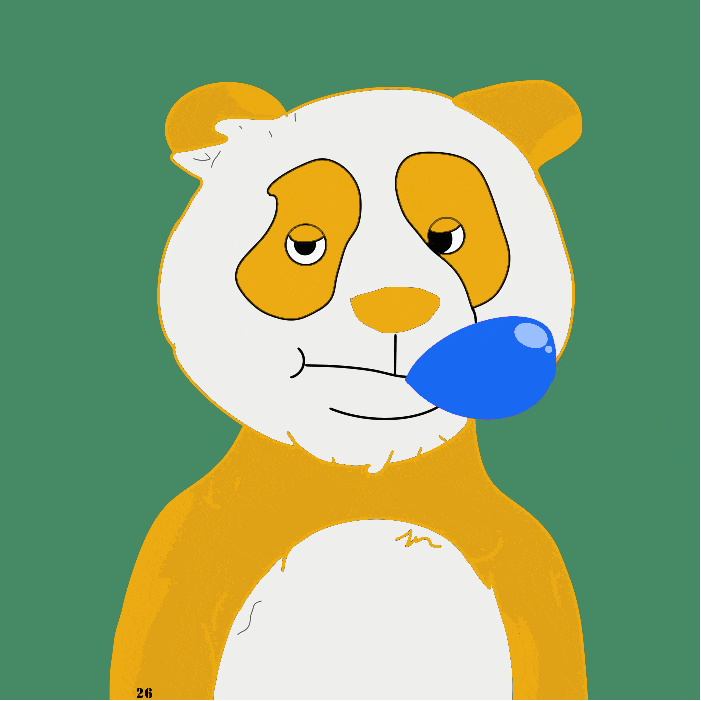 25%
When we reach a 25% of total sales we will start working on new and different versions of our pandas to release them to the community.
50%
When we get 50% of total sales , we will start working on more exclusive and creative designs for our pandas. If you own a pandeado for this time of each drop you may be elegible to win an exclusive pandeado for free.
75%
As we reach 75% of sales in our latest drop at that time we will start working on a drop of nfts for the nearest holiday that will be given away to some of the owners of a pandeado of the latest drop.

Finishing off the collection NFTs, we will release a small collection that will be randomly given away to the community along with more rewards
100%
And lastly as we reach the 100% sale of our latest drop we have something really big planned for the end of each drop that will be only available for owners of a pandeado that follow all of our socials.
The people that already own a pandeado will receive an invitation to join our official discord, discord in which they will be informed of our newest drop way before we announce it to the public. We will also do raffles for people that follow our socials for the chance to win a pandeado, the people that win an NFT from this raffles will also be eligible to join our official discord.

So tell me what are you waiting for? Jump in the train before it's to late!
What will we do with this money?
This money will mostly be used to pay for the universities of each member of the creators of Pandeados Infinity Club, we want to achieve our goals and be able to study in good universities and making Pandeados Infinity Club a project that motivates people with low resources to be able to get ahead drawing